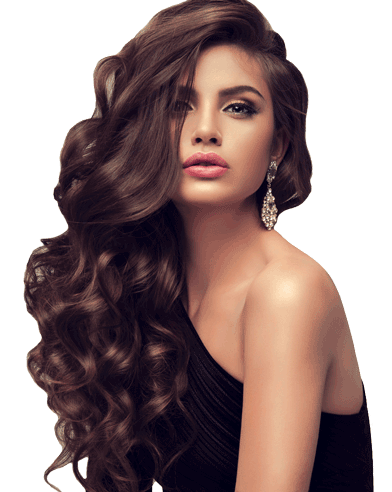 What We Offer
We provide the highest quality hair and lash extensions in the world. Our entire line of hair extensions are made of European 100-percent human remy hair, and we offer both classic and volume lash extensions in an array of lengths, diameters, and styles. Our selection of premium hair and eyelash extensions is sure to include the perfect options for everyone.
Halo Hair Extensions
Have long luxurious hair in just seconds! Have you dreamed of longer thicker hair but don't want the commitment or maintenance of traditional hair extensions? Then Eyes On You Beauty® Halo Hair Extensions may be just what you need. There's no clips, glue or long hours in a salon chair for this beautiful look. With our special design with comfort in mind, you can have gorgeous hair applied by yourself and wear it as often as you like. Great for special events or regular day wear. Switch up your look with a pop of color or have a flawless salon quality balayage without coloring your own hair!
Lash Extensions
Eyes On You Beauty® lash extensions are designed with the stylist and the client in mind. With our laser cut synthetic mink lashes and easy lift off lash strip technology you're able to apply beautiful lashes faster with ease. Your clients will be happier with the longer wear they will experience with our strong diamond hold adhesives.
Styles and Color for Every Occasion
Train
Eyes On You Beauty® provides full training and certification to apply the highest quality hair and lash extensions. Save time and money by learning everything from the comfort of your home. Start your path to building your service offering with these great money making opportunities and become a pro!
Find An Extension Specialist