There are so many hair extensions and brands to choose from. Sometimes it can get a bit confusing in trying to decide which type to choose. Choosing a method really depends more on the person wearing them, their lifestyle and goals as to which type they should wear. As long as extensions are installed correctly by a professional, any of the following are safe for most hair types. We are going to break it down and talk about the best and most popular.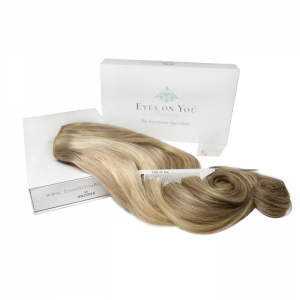 Halo Hair Extensions: This type of hair extension is for everyone and is extremely versatile. You can add 150 grams of long luxurious hair in a matter of seconds! It's very comfortable to wear and you can take it off just as easy. The unique design is a weft of hair lined with lace, both ends connect with an undetectable clear flexible wire. You simply place the halo onto your head like a crown and cover the halo with your existing hair. This is great for someone who wants to wear and take off extensions whenever they choose. There is no commitment, if they want long hair one day and short the next, no problem!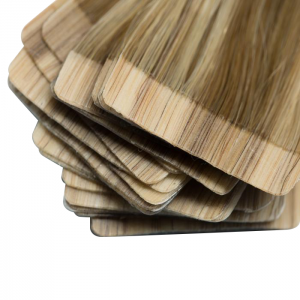 Tape-In Hair Extensions: These are great for people with fine hair or someone who wants a full head of extensions in about 30 minutes to an hour. They can be easily removed, re-tapped and moved up every 6-8 weeks. Sometimes with thin hair you don't have as much real-estate on the head to add fullness so individual strands can look stringy. With Tape-In Extensions you can cover a lot of space and get the appearance of more hair without leaving gaps between. They are applied by sectioning the hair and sandwiching two extension pieces together with a slice of the natural hair between. There is a pro-tip technique used called brick-lay, meaning you space these extensions out like bricks so no gapping is ever seen! Boom, just changed the game!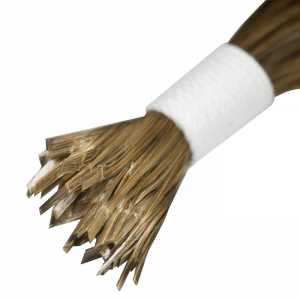 Keratin Bond Hair Extensions: This bond is made with the highest quality strong hold Italian keratin. You section a small amount of the natural hair (about .5 – .6 grams) with a sectioning guard, attach the pre-tipped keratin bond with a heating tool (no hotter than a curling iron) and the extension is rolled into the hair for a seamless blend. These are great because you get 360 degrees of motion. The keratin expands and contracts when the hair gets wet or dry, just like real hair, so essentially they are very breathable! Keratin bond extensions are great for someone wanting to wear extensions long term. Great for thin or thick hair, they can last in the hair without maintenance for 3-6 months.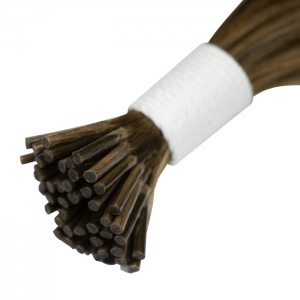 I-Tip hair Extensions: These extensions look similar to a shoestring. They are attached by sectioning a small amount of hair, a tiny bead is slid onto the natural hair and the extension is inserted into the bead and closed shut with an I-Tip plier. Microbeads are securely fastened to hold each hair extension strand in place and can be easily reused about 3 times. Their greatest qualities are there is no heat, no glue, no chemicals, and you can reuse them! They are great for people who want to let their hair air dry. I-Tip extensions give great range of motion. What's also nice is you get a large amount of hair per strand, about 1 gram to be exact. More bang for the real-estate on the head.
Why should you choose us? At Eyes On You Beauty™ we provide the highest quality hair extensions in the world. Our entire line of hair extensions are made of level 1 virgin European 100-percent human remy double drawn hair. We have made our extensions easy to apply for the stylist and most comfortable for your clients. We have a broad range of colors including original, rooted and balayage which are sure to match perfectly because of the beautiful tonality in every shade.
Want to know what makes a quality extension and the difference between each description below? Check out our blog titled: Hair Extension Differences
levels
virgin vs. non virgin
source
human hair vs. yaki
remy vs. non remy
double vs. single drawn